Top Banques en Roumanie: Une analyse approfondie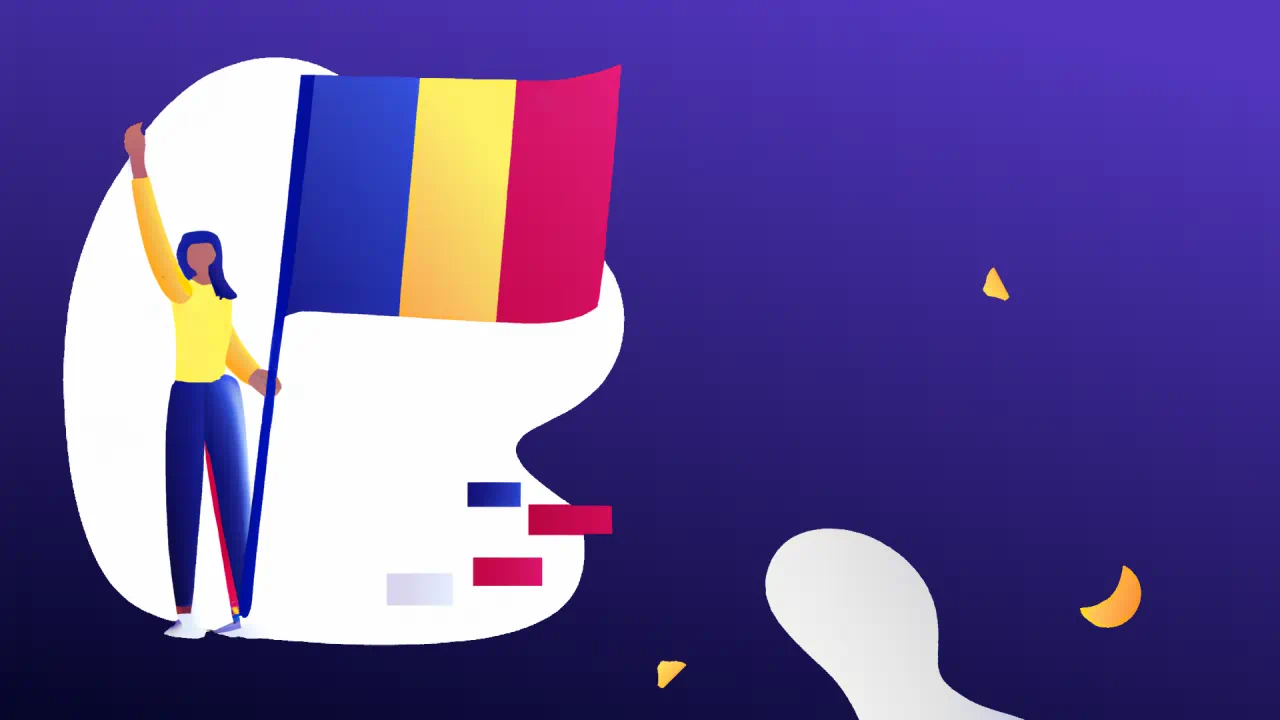 La montée des banques roumaines dans le Brand Finance Banking 500 Top
Romanian banks are making waves in the global banking industry, with three major banks making it to the prestigious Brand Finance Banking 500 Top list. This recognition highlights the growing strength and reputation of the Romanian financial industry on a global scale.
In 2023, Banca Transilvania rose to the 297th spot from 302nd place last year. Showing an upward trend, BRD Romania climbed to the 458th spot from the 495th place in the previous year. Additionally, BCR Romania made it to the list as a new entry and ranked 487th.
The achievement of these three Romanian banks is a testament to their reliability and resilience. By making it to the Brand Finance Banking 500 Top list, they have reinforced their reputation as competitive players in the global financial arena.
As Romania's banking industry continues to grow and become more competitive, these developments signify a promising future for Romanian banks. It is a good indicator of their progress and reinforces their ability to maintain their place in the banking industry.
In conclusion, this achievement highlights not only the strong presence of Romanian banks in the international financial market but also their potential for future growth and expansion.
Banca Transilvania: Un concurrent solide dans la banque mondiale
Banca Transilvania is one of the leading banks in Romania, with an impressive record of achievements over the past few years. With a brand value exceeding $513 million, the bank ranks at 297th in the list of top 300 most valuable brands worldwide. Moreover, Banca Transilvania is ranked 7th in the Top 10 Strongest Banking Brands Worldwide.
La banque a parcouru un long chemin depuis son entrée dans la liste Brand Finance Banking 500 en 2018, à la 486e place avec une valeur de marque de 174 millions de dollars. Depuis lors, elle a fait des progrès significatifs, franchissant deux seuils majeurs et obtenant une prestigieuse note de marque AAA+.
Banca Transilvania has invested heavily in its digital transformation and is bolstering its position as a leader in digital banking. The bank's website and mobile banking app enable customers to perform various banking transactions with ease. Similarly, its online investment platform offers a range of investment options to customers.
Furthermore, Banca Transilvania has an extensive network of over 650 branches and over 9,000 employees, serving more than 3.6 million customers. The bank has an outstanding reputation for providing excellent customer service, with customer satisfaction levels being consistently high.
In summary, Banca Transilvania's impressive brand value and ratings are a testament to its remarkable journey and achievements in global banking. The bank's focus on digital transformation and customer service will likely enable it to maintain its position as a leading bank in Romania for years to come.
Principales tendances dans le rapport Brand Finance Banking 500
The Brand Finance Banking Report has highlighted key trends that are currently shaping the banking industry globally. These trends will likely have an impact on the Romanian banking sector as well. This analysis will provide an overview of the major trends as well as their potential impact.
Rising Interest Rates
With rising interest rates, the global banking industry has seen short-term increases in net income and profitability. This is because banks can charge higher interest rates on loans and other financial products, leading to higher profits. However, this trend also has potential negative effects, such as causing customers to move to other financial products or impacting the affordability of loans.
Réputation croissante
The average reputation for the banking sector has increased by 0.1 points year-on-year. This may seem like a small increase, but it is significant when considering it is a global trend. Reputation is critical for any company, and for banks, it is essential because customers entrust them with their money.
Rise of Neo/Digital Banks
Neo/digital banks such as Revolut are making a significant impact on the global banking industry, with 57% brand value growth year-on-year. These types of banks use new technology and digital platforms to provide financial services to customers. They are known for their low fees, ease of use, and convenience.
This trend has a lot of potential in Romania since digital adoption in the country is quite high, and people are also quite tech-savvy. It will be interesting to see how existing banks adapt to this competitive threat.
Part de marché et rentabilité des banques roumaines
Comprendre la part de marché et la rentabilité des banques roumaines offre un aperçu de leur performance et de leur compétitivité dans le paysage financier. Analizafinbancara.ro propose des classements de part de marché et de rentabilité pour les banques roumaines, avec des classements disponibles pour les années 2018, 2019 et 2020. Ces classements peuvent être triés par ordre alphabétique ou par rendement des actifs (ROA).
Market share is an indicator of the size of a bank's operations compared to the overall banking sector in Romania. It is calculated as the percentage of total deposits held by the bank relative to the total deposits held by all banks operating in Romania. The market share rankings offered by Analizafinbancara.ro provide a useful snapshot of the competitive landscape in the banking sector.
Profitability, on the other hand, is an indicator of how efficiently a bank is using its resources to generate profits. It is typically measured by return on assets (ROA) or return on equity (ROE). The profitability rankings offered by Analizafinbancara.ro provide a useful tool for comparing the financial performance of Romanian banks.
Il est intéressant de noter que la part de marché et la rentabilité ne sont pas nécessairement corrélées. Alors que les grandes banques peuvent avoir des parts de marché plus élevées, les petites banques peuvent être plus rentables si elles sont plus efficaces dans leurs opérations. En analysant à la fois les parts de marché et les classements de rentabilité, les investisseurs peuvent acquérir une compréhension plus complète de la performance des banques roumaines.
The Role of Brand Finance in Evaluating Banks
Brand Finance is an independent global brand strategy and valuation firm that plays a crucial role in assessing the value of banking brands. The firm's methodology is based on the net economic benefit an owner would obtain by licensing the brand.
Brand Finance est également indépendant, assurant que leurs évaluations sont impartiales. Avec cette réputation, leurs évaluations sont fiables dans le monde entier.
In Romania, Romanian banks' rankings in the Brand Finance Banking 500 Top list reflect their growing brand value and strength. These rankings are not only a source of pride for the banks but also a useful benchmark that they can use to see how they stack up against competitors.
Alors que les banques roumaines cherchent à se différencier de leurs concurrents et à renforcer la fidélité à leur marque, les évaluations des sociétés indépendantes comme Brand Finance sont essentielles.
One downside to Brand Finance's methodology is that it only focuses on the economic value of a brand, which means it does not consider non-financial factors such as customer satisfaction, innovation, and socially responsible practices. However, it still provides a valuable evaluation of a bank's brand value and plays an essential role in shaping the perception of banking brands in Romania.
Sources